Data acquired collaboratively by several traffic participants is characterized by different levels of detail, accuracy and completeness. Integrating and assembling this information to a consistent dynamic map requires integrating and propagating quality and integrity measures across the different levels of representation. The project involves the definition of multiscale representations of quality measures, as well as mechanisms for the propagation of those measures across the different representations. Methods from cartographic generalization, machine learning and optimization will be required.
Publications
Sester, M., Arsanjani, JJ., Klammer, R., Burghardt, D. & Haunert, JH. (2014): Integrating and Generalising Volunteered Geographic Information. Abstracting Geographic Information in a Data Rich World, Springer, 119‐155.
Schulze, M.; Brenner, C. & Sester, M. (2012): Cooperative information augmentation in a geosensor network, Advances in Geo‐Spatial Information Science, CRC Press
Hampe, M.; Sester, M. & Harrie, L. (2004): Multiple representation databases to support visualisation on mobile devices. In: Altan, O. (Hg.): XXth ISPRS Congress, Technical Commission IV, B4. XXth ISPRS Congress. Istanbul (ISPRS International Archives of the Photogrammetry, Remote Sensing and Spatial Information Sciences, XXXV), S. 135–140.
Sester, M. (2005): Optimizing Approaches for Generalization and Data Abstraction, International Journal of Geographic Information Science, vol. 19 Nr. 8-9, pp. 871-897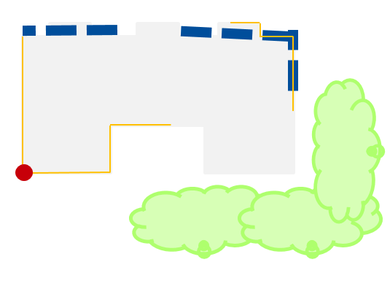 Prof. Dr.-Ing. habil. Monika Sester
Address
Institut für Kartographie und Geoinformatik
Appelstraße 9A
30167 Hannover
Prof. Dr.-Ing. habil. Monika Sester